Jeff Sommer
July 25, 2022
Streams of freshly minted quarterly earnings reports are beginning to arrive from corporate America, promising a fuller picture of how important segments of the economy fared as the stock market fell in the spring and early summer.
More important, executives are giving "guidance" to analysts on how their companies are likely to perform in the months ahead. This exercise in compulsory financial disclosure always commands attention on Wall Street.
---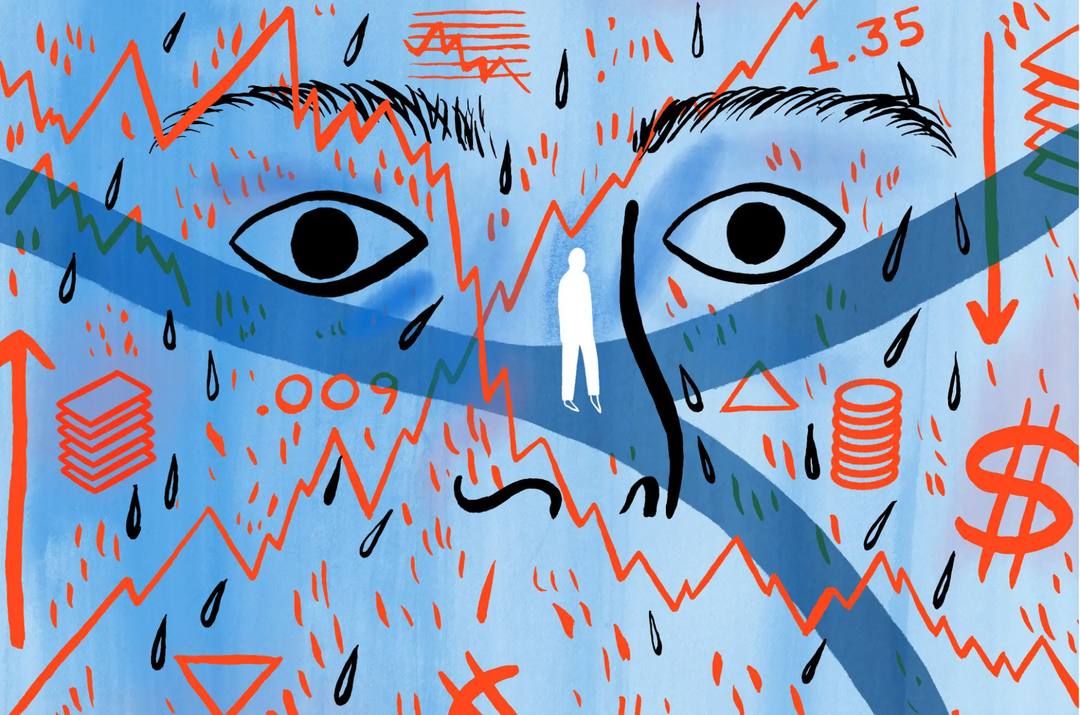 ---
But this is no ordinary time. Investors have been flummoxed by the unusual array of circumstances weighing down the economy. Earnings reports may have an outsize effect on short-term market movements this season, even if the information being offered is usually sanitized and meager in substance.
Truly long-term investors — those who plan on sticking with the stock market for at least a decade and preferably longer, and who use diversified, low-cost index funds that track the whole stock market — can safely ignore these short-term fluctuations.
In that sense, this column is a digression. It's an assessment of an important aspect of the stock market cycle, not a specific guide to investing. But you may feel more comfortable with the day-to-day shifts in the stock market if you are aware of what is going on.
Fundamentally, the data arriving now may depict a late phase — maybe even the last one — of a broad expansion in corporate profits that helped to fuel the stock market from March 2020 until the beginning of this year. Energy companies continue to thrive, but nearly every other sector is facing difficulties.
It Could Be Worse
Companies like JPMorgan Chase, Netflix, Johnson & Johnson, Lockheed, Goldman Sachs, Tesla and Halliburton have already reported their revenues and earnings for the three months that ended June 30, and a host of others will do so in the next several weeks.
Some of the early reports, especially in the oil and gas sector, have been fabulous. For example, Halliburton, an energy services company, beat Wall Street expectations when it posted earnings Tuesday.
Jeff Miller, the company's CEO, told analysts on an earnings call that with demand for oil rising, he expected strong earnings in the years ahead and was not troubled by the possibility of a recession.
"What we see in our business is activity demand moving up," he said. "We see a tighter 2023 than we see in 2022. So all of these signals and in our business are extremely positive."
For many other companies, though, the quarterly reports have simply not been as bad as may have been expected.
Consider Netflix. It is the worst-performing stock in the S&P 500 this year, and has been losing millions of subscribers. But its latest subscription losses weren't as dire as analysts had anticipated. As Reed Hastings, the company's chair and co-founder, put it in an online presentation Tuesday: "We're talking about losing 1 million instead of losing 2 million, so our excitement is tempered by the less-bad results."
The words of Hastings may encapsulate the best hopes of stock analysts for the entire stock market in the months ahead. Under current conditions, Wall Street will, for the most part, be satisfied if the outlook seems less bad than a reasonable person may have feared.
Puncturing Some of the Optimism
Wall Street stock analysis overall is far more positive than the state of the world seems to warrant.
With the Federal Reserve likely to raise interest rates further this coming week in an effort to bring down inflation, a recession may be in the offing, and a bear market is already underway. Coronavirus infections are surging; Russia's war in Ukraine is grinding on; oil, gas and other commodity prices are still high; supply chain issues linger; and a ferocious heat wave blankets much of the Northern Hemisphere.
Yet Wall Street stock analysts continue to forecast gains in corporate earnings and revenues as far as the eye can see. The consensus on Wall Street, based on IBES data from Refinitiv, is that corporate America will achieve higher earnings and revenues in every quarter through the first three months of 2024. That's the most distant date on Wall Street radar.
Don't take these rosy estimates too seriously.
"We're clearly on the downside of the profits cycle, but you don't see that in the Wall Street estimates, not yet," said Richard Bernstein, a former chief investment strategist at the old Merrill Lynch who now runs his own firm, Richard Bernstein Advisors. "Eventually, you will."
"Wall Street analysts are neither at the beginning nor the end of anything," he added. "They're always positioned in the middle. When you start getting 'negative surprises' in corporate earnings — when a lot of companies aren't meeting expectations — analysts will say at first that it's an aberration." Then, he said, they will, en masse, revise their projections down sharply.
Bernstein expects to see more downward revisions fairly soon — and then, sometime in the future, when earnings begin to improve again, he says, Wall Street will be slow to recognize that. "Nobody will want to be the first to say that, either," he said.
The Big Picture
The reports being issued over the next several weeks will be looking backward. They will describe corporate performance in the second quarter and reflect an economy that, by metrics like the unemployment rate, was still surprisingly strong.
The Wall Street consensus July 8 was that most companies were managing to squeeze out substantial profits on robust revenues. The average estimate for S&P 500 companies, according to Refinitiv, called for:
— Revenue to be 10.6% higher than in the second quarter of 2021.
— Earnings to be 5.7 % higher.
Look a little more closely, though, and you will see that energy companies were expected to provide most of those earnings. Elevated oil and gas prices have hurt consumers and most companies, but they are wonderful if you are the CEO of Halliburton or of Exxon Mobil, which will report earnings next Friday.
Exclude results from energy companies and the picture immediately darkens. These are the average estimates then:
— Revenue would rise 6.6% from the same quarter in 2021.
— Earnings would decline 3%.
We won't have a final tally for months, but so far, companies have been modestly exceeding these expectations, which is exactly what usually happens during earnings season.
Customarily, Wall Street analysts set earnings expectations low enough that the companies they follow exceed them. Corporate executives help to guide these estimates lower as earnings reports approach, making it easier to surpass them. Shares tend to rise in response to these "positive surprises."
I wrote about this ritual dance between corporate executives and analysts nine summers ago, and while the personalities are different, the basic dynamic hasn't changed much since then.
A crucial question now is whether this dance will take on a frantic aspect this year — and whether overall corporate earnings are about to drop sharply and the economy is on the verge of falling into a full-blown recession.
It's too early to say, but a host of big companies will report earnings this coming week. In addition to Exxon, they include Alphabet (Google), Meta (Facebook), Microsoft, GE, General Motors, Boeing and Apple — a range broad enough to encompass a representative swath of corporate America.
We may be at the beginning of the downward slope of the earnings cycle, but numbers alone won't tell the story adequately. That's why it's worth poring over transcripts of executives' conversations with analysts for clues about where things may be heading.
What to Do About It
So what should investors do about it?
Whatever the economic portents show, try to be nimble. To cite the immortal words of Yogi Berra, "When you come to a fork in the road, take it."
Fortify yourself against all possibilities, so that whatever direction earnings and the economy go, you will be protected. Certainly, that means putting aside enough money to pay the bills and to take care of emergencies.
After that, think long term.
c.2022 The New York Times Company
This New York Times article was legally licensed through AdvisorStream.