Given the time and effort it takes to develop and execute new strategies, it's best not to introduce them too often. But there are instances when short-term strategic shifts are unavoidable — especially in today's ever-changing business context. Take, for example, the need to respond to calls for social change or demands from investors to turn around poor financial results.
---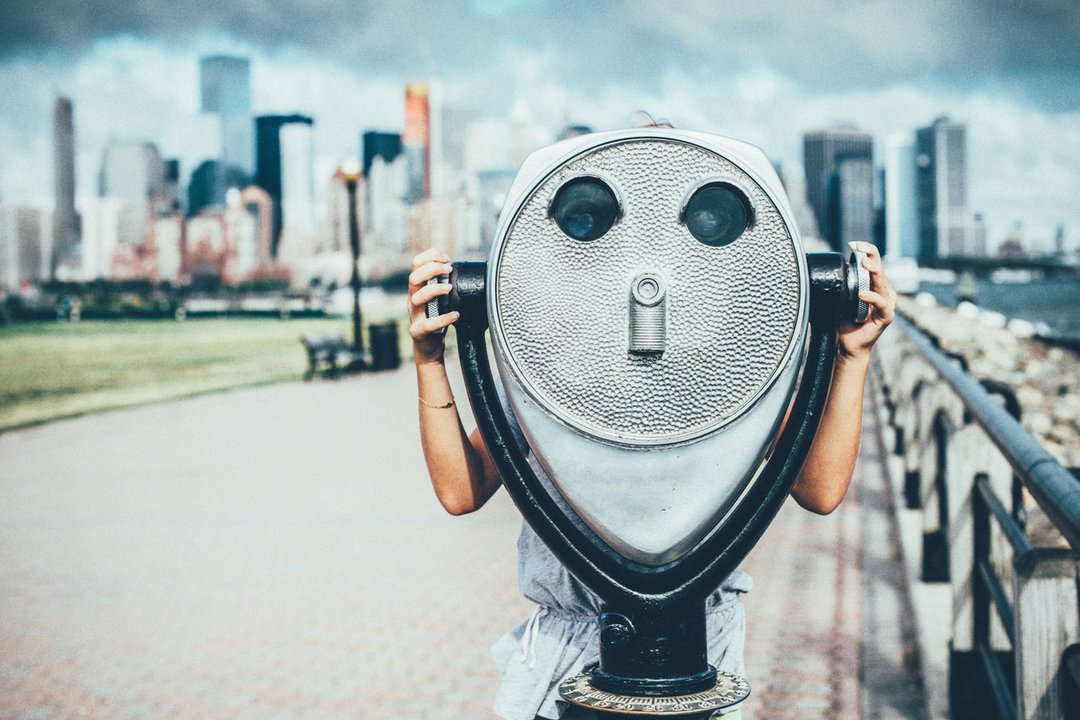 ---
When responding to these kinds of pressures, executives must take care to align the strategic shifts they introduce with the larger picture of where their organization is heading and what it aspires to accomplish in the future — the company's "vision." After all, strategy should be about translating that vision into action. When vision and strategy are at odds, employees, shareholders and customers may lose confidence that management has a coherent and consistent plan for moving the company forward.
To achieve this alignment, executives need to evaluate whether proposed short-term strategic shifts are consistent with the company's long-term vision and resist the pressure to implement strategies that run counter to it. This process can help leaders assess whether their vision is sufficiently clear and compelling or may need to be sharpened or revised.
Here's how this plays out in different contexts in practice.
RESPONDING TO SOCIAL CHANGE
Connecting short-term strategic responses to a long-term vision is particularly important when companies are responding to social movements. These can put pressure on companies to act quickly and publicly. But when company leaders implement strategies that aren't tied to a larger vision, those strategies can wither on the vine.
For example, in the summer of 2020, after the murder of George Floyd, many firms raced to come up with strategies to convince their employees and customers that they stood firmly against systemic racism. But the results of their efforts have been decidedly mixed. Some strategies fell short of their companies' rhetoric because they were not supported by a larger vision of how the companies themselves needed to change.
For some companies that already had a robust vision for building inclusion and diversity, the new strategies were supported by a preexisting framework, and have proved more successful. At Johnson & Johnson, for example, by the summer of 2020, the pharmaceutical firm already had a detailed vision — "to maximize the global power of diversity and inclusion, to drive superior business results and sustainable competitive advantage" — and was actively engaged in initiatives that would move the company in this direction. So in November of 2020, when the company responded to the increasing awareness of social injustice by pledging $100 million to address racism and health inequities, the strategy was clearly part of an ongoing commitment.
Leaders whose companies feel compelled to take immediate strides in response to social action should consider whether they have a long-term vision in place as well. If not, they should develop that vision in parallel with their more immediate strategies.
RESPONDING TO BUSINESS PRESSURE
Aligning short-term strategies with a long-term vision is also critical in responding to financial pressures, as executives often feel like they have no choice about pursuing change when the numbers demand it.
For example, General Electric Co. had a compelling, long-term vision for reducing environmental impact at a global scale called "ecoimagination." Beginning in 2005, this vision drove GE toward investments in wind and water and initiatives to lower carbon emissions technologies for jet engines and other products. But the pressure to maintain and grow revenues led GE to sell the water business in 2017 and double down on acquisitions in the non-renewable energy sector. These deals gave lie to GE's green image and mired the company with an unmanageable debt load — problems that could possibly have been avoided by staying true to ecoimagination.
In contrast, Merck CEO Ken Frazier kept his company's actions focused squarely on the company's ultimate vision to "use the power of leading-edge science to save and improve lives around the world." His strategy led to the development and approval of a blockbuster immuno-oncology drug, a robust research pipeline and, by the time Frazier retired in 2021, a stock price that had more than doubled.
USE CHANGE TO ACCELERATE YOUR VISION
No matter where the pressure to change your strategy comes from, think not only about whether you can align the changes with your long-term vision, but also how you can do it in a way that accelerates your company's pursuit of that vision.
For example, a large technology firm that had a long-term goal of attracting more women to its high-tech jobs used the abrupt shift to remote and hybrid work as a way to proactively speed up its gender diversity vision. Executives at the company realized that women often had a hard time breaking into the company's on-site tech teams and valued flexible work hours. The executives intentionally leveraged the lessons from the remote and hybrid work arrangements necessitated by the COVID-19 pandemic to make the co-located office teams less essential; and they are now empowering managers to continue creating flexible work arrangements for new and current employees.
CHECK YOUR VISION
Aligning your strategy with your long-term vision presupposes that you have one. But that's something you should test — especially when you are faced with the pressure to change your strategy.
A quick way to do this is to first ask yourself how, in the next three to five years, your company will set itself apart from the competition, attract great talent and be financially or operationally sustainable. See if you can put this down on paper in no more than a few sentences. Then ask three of your direct reports and a few other stakeholders to answer the same question.
If you can't articulate the vision easily, or you don't get consistent responses from others, then either you don't have a clear and exciting vision, or it hasn't been well communicated or understood.
Without a vision to guide you, responsive strategic shifts will get you somewhere, but not necessarily where you want to go.
c.2022 Harvard Business Review. Distributed by The New York Times Licensing Group.
This HBR article was legally licensed through AdvisorStream.