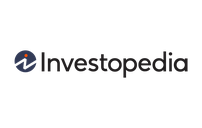 CALEB SILVER
June 23, 2020
What Is Regulation Best Interest (BI)?
Regulation Best Interest (BI) is a 2019 Securities and Exchange Commission (SEC) rule that requires broker-dealers to only recommend financial products to their customers that are in their customers best interests, and to clearly identify any potential conflicts of interest and financial incentives the broker-dealer may have with those products. It is closely related to the department of labor's fiduciary rule.
The Regulation BI rule falls under the Securities and Exchange Act of 1934 and establishes a standard of conduct for broker-dealers when recommending any securities transaction or investment strategy.
---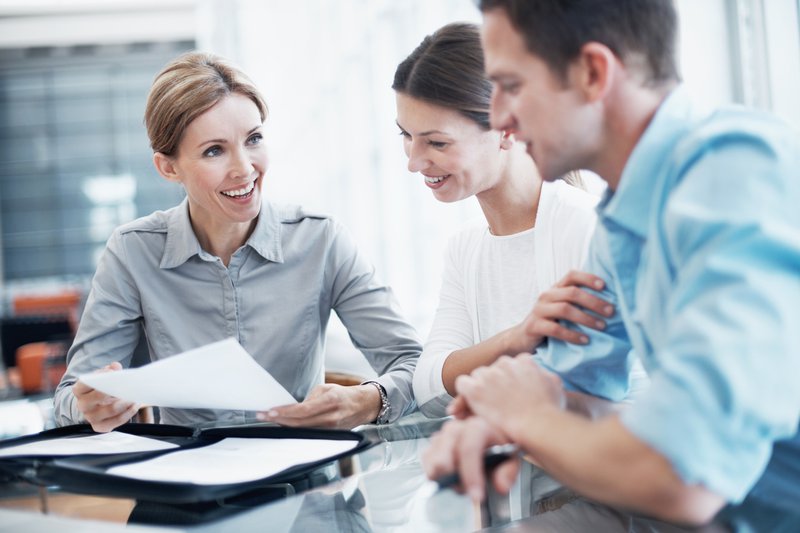 ---
KEY TAKEAWAYS
Regulation Best Interest (BI) is a SEC regulation that attempts to improve safeguards for investors and standardize conduct of broker-dealers and financial advisors.
Similar to the proposed fiduciary rule, BI states that financial professionals make investment recommendations that serve the client first and foremost.
Previously, brokers were only held to the "suitability standard." This meant that when brokers advised their clients, they only had to recommend investments that were suitable, but not necessarily in their clients' best interest.
---
Regulation BI Background
Regulation BI was approved by the SEC in a 3 to 1 vote on June 5, 2019. The regulation was first proposed on April 18, 2018, and the SEC collected comments and held hearings on the proposal for the following five months. In a press release issued by the SEC, the Commission said, "Regulation Best Interest will enhance the broker-dealer standard of conduct beyond existing suitability obligations and make it clear that a broker-dealer may not put its financial interests ahead of the interests of a retail customer when making recommendations."
Broker-dealers' responsibilities have shifted over the past two decades from simply executing clients' trades for stocks and other securities to providing broader investment advice. Unlike financial advisors, who act as fiduciaries for their clients, broker-dealers were not required to disclose potential conflicts of interest when recommending investing products or strategies.
The DOL Fiduciary Rule
In 2017, the U.S. Dept of Labor proposed what is known as the Fiduciary Rule, which would have required all financial professionals who work with retirement plans or provide retirement planning advice—advisors, broker-dealers, insurance agents—to hold to the fiduciary standard, bound legally and ethically to put their clients' interests first. It would have prevented professionals giving retirement advice from concealing any potential conflicts of interest and would have required them to disclose all fees and commissions in simple dollar terms to their clients to ensure full transparency.
Regulation FD, as it became known, was originally scheduled to be phased in from April 10, 2017, to January 1, 2018, but it was opposed by the Trump Administration and Jay Clayton, chair of the SEC. On June 21, 2018, the U.S. Fifth Circuit Court of Appeals officially vacated the rule, effectively killing it.
Criticism of Regulation BI
Some critics see Regulation BI as a weak replacement for Regulation FD. Jon Stein, founder and CEO of Betterment, a digital advisor, said, "Regulation Best Interest will likely hurt retail investors who need quality advice that puts their interests first. Unfortunately, this misleadingly titled rule may best serve the marketing interests of large financial corporations to the detriment of individual investors. It is a gift of sheep's clothing to the wolves of Wall Street."
On September 10, 2019, Michael Kitces and Alan Moore, co-founders of the XY Planning Network for independent advisors, filed a lawsuit against the SEC in the U.S. District Court for the Southern District of New York, in the hopes of blocking Regulation BI.
"It is our hope that the Courts will recognize that when Congress created the Investment Advisers Act of 1940, they created a clear and bright-line delineation between brokerage salespeople in the business of selling products, and investment advisers in the business of providing financial advice, and that the SEC's Reg BI has inappropriately attempted to redefine this bright line separation," Kitces told Investopedia.
That lawsuit was filed a day after seven states and the District of Columbia filed a similar lawsuit against the SEC in the same court in hopes of blocking the rule's implementation. Those states, like XY Planning Network, argue that Regulation Best Interest evaded the guidelines the Dodd-Frank Act set for a broker conduct rule.
On the other side, SIFMA, the Securities Industry Financial Markets Association, which represents the brokerage industry, defended Regulation BI, insisting that it offers stronger provisions than the Fiduciary Rule. In a press release, SIFMA President and CEO Kenneth E. Bentsen, Jr., said, "Not even the so-called fiduciary standard under the Investment Advisers Act includes the obligation to eliminate or mitigate conflicts. It is undeniable that this rule will directly enhance investor protection and contribute to increased professionalism among financial service providers,"
Details of Regulation BI
According to the SEC, here are the main details of Regulation BI:
Disclosure Obligation: Broker-dealers must disclose material facts about the relationship and recommendations of the products and services they provide.
Care Obligation: A broker-dealer must exercise reasonable diligence, care, and skill when making a recommendation to a retail customer. The broker-dealer must understand potential risks, rewards, and costs associated with the recommendation. 
Conflict-of-Interest Obligation: The broker-dealer must establish, maintain, and enforce written policies and procedures reasonably designed to identify and—at a minimum—disclose or eliminate conflicts of interest. Policies and procedures must:
Mitigate conflicts that create an incentive for the firm's financial professionals to place their interest, or the interests of the firm, ahead of the retail customer's interest;
Prevent material limitations on offerings—such as a limited product menu or offering only proprietary products—from causing the firm or its financial professional to place his or her interest or the interests of the firm ahead of the retail customer's interest; and
Eliminate sales contests, sales quotas, bonuses, and non-cash compensation that are based on the sale of specific securities or specific types of securities within a limited period of time.
Compliance Obligation: In an enhancement from the original proposal, broker-dealers must establish, maintain, and enforce policies and procedures reasonably designed to achieve compliance with Regulation Best Interest as a whole.
By June 30, 2020, all registered broker-dealers must begin complying with Regulation Best Interest. All broker-dealers and investment advisors registered with the SEC "will be required to prepare, deliver to retail investors, and file a relationship summary" that includes any potential conflicts of interests and disclosures related to the products they sell and recommend to their customers.The form must include "whether or not the firm and its financial professionals have disciplinary history" and follow a standardized Q&A format.
---