Christopher Elliott
April 23, 2020
Travel insurance is no longer optional. After hundreds of thousands of travelers lost deposits, nonrefundable tickets and activities because of the coronavirus outbreak, it's more or less mandatory. But how do you buy travel insurance after the pandemic?
"There are various coverages that could be vital for travelers," says Damian Tysdal, founder of Travel Insurance Review.
Almost half of Americans who canceled their travel plans after the pandemic lost money, according to a new survey by ValuePenguin. The main offenders? Airlines and hotels. The average loss: $854 per person.
So how do you buy travel insurance after the pandemic? Very carefully, say experts.
"When looking into purchasing an insurance plan, travelers should make sure they're covered for situations like COVID-19," says Jeremy Murchland, president of Seven Corners. "Travelers also need to keep in mind there are many other hazards involved with travel, especially international travel, including injuries and other types of illnesses outside of COVID-19."
---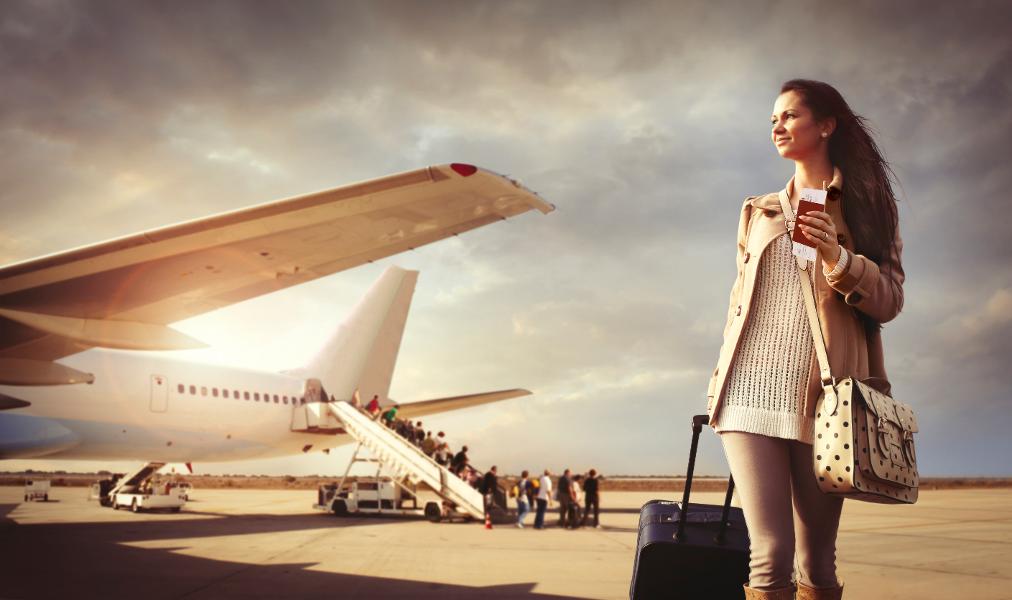 ---
These are the two types of travel insurance you can buy after the pandemic
If you're going to travel, it's not a question of if you need insurance, but what kind.
"Cancel for any reason" travel insurance. It costs between 10% and 12% of the price of your vacation, and it will refund part of your travel costs if you decide to cancel.
"Named perils" travel insurance. This is the more common kind of travel insurance. It's less expensive (7% to 9% of your trip cost), but as the name implies, it only covers the perils named in the policy. And a pandemic is probably not included.
"Travelers may have different needs when it comes to travel insurance," says Kasara Barto, a spokeswoman for Squaremouth.com, a travel insurance comparison site. For example, domestic travel will probably rebound first, which means customers will look for policies that include cancellation coverage and little to no medical coverage. The reason? "Health insurance typically covers travelers while in the U.S.," she says.
How to buy "cancel for any reason" travel insurance
"Cancel for any reason" travel insurance is the breakout star of the coronavirus pandemic. Although it's more expensive than standard "named perils" travel insurance, it is more flexible. Its main benefit is that if you change your mind about your trip, the policy guarantees a minimum of 75% of your money will be refunded.
"There are, of course, still 100% reimbursements for the normal miseries of the world" covered under travel insurance policies, such as disruptions or lost luggage, according to Jonathan Breeze, CEO of AardvarkCompare. "The 75% "cancel for any reason" benefit is simply an extra level of protection."
AardvarkCompare has seen interest in "cancel for any reason" policies jump from just 5% to more than 50% after the pandemic. In some countries, it already accounts for most travel insurance sales. For example, in Germany, Reiserücktrittsversicherung is the most popular kind of insurance, according to Lum Kamishi, the travel insurance editor for Visaguide.World.
Many travel insurance companies pulled their "cancel for any reason" policies from the market because of recent fears that tentatively planned trips for this summer would be canceled. But Dan Skilken, president of Tripinsurance.com, says they're still available from some insurance companies. "And they should come back from other insurance companies after the travel market starts to calm down," he adds.
What kind of changes have insurers recently made? Cheryl Golden, director of marketing at InsureMyTrip, says a few reduced reimbursement percentages. "But 'cancel any reason' remains widely available to those who meet the eligibility requirements, and we are not aware of any price increases," she adds.
PK Rao, president of INF Visitor Care, agrees. "Travelers should be avoiding 'cancel for any reason' plans which have a history of withdrawing or limiting coverage during pandemics — or at least be aware of these sudden changes which are possible by taking a look at the exclusions or policy language."
How to buy "named perils" travel insurance
To find the best "named peril" travel insurance policy after the pandemic, look at the past, advises Sherry Sutton, vice president of marketing at Travel Insured International.
"Travelers should review their plans carefully, as always, but they should also take time to review how the insurer managed the current situation," she says." How did they communicate, what type of coverage changes did they make, were they flexible?"
Fact is, some travel insurance companies were better than others. The best insurers offered more coverage and went the extra mile to help customers. The worst — and you can find them on the complaints boards — responded to claims with arbitrary denials.
Yes, some of the better insurance policies cost more. But you get what you pay for.
"Historically, there has been a lot of focus on price when purchasing a travel insurance plan," says Sutton. "While price should always be a consideration, I think COVID-19 will highlight the need to spend a little more to get the right coverage in the future."
Stan Sandberg, co-founder of TravelInsurance.com, says after the outbreak, many travel suppliers offered either full refunds or vouchers for future travel for "named perils" policies. "In either case, a traveler holding a travel insurance policy has options," he says.
Travel insurance after the pandemic focuses on health and money
So what should you look for in a post-pandemic travel insurance policy? Overall, there's more of an emphasis on health — and money.
"Travelers should continue looking for policies that provide coverage from unexpected injuries, illness, or accidents," explains Rachel Coen, a spokeswoman for G1G Travel Insurance. "Additionally, this current pandemic underscores the need to protect trip costs. Millions of trips were impacted by COVID-19 related global travel shutdowns, leaving travelers bearing the financial brunt of canceled flights, hotel reservations, and other nonrefundable trip costs."
Pay attention to the refund terms. All travel insurance comes with a "free look" period of between 10 and 14 days after you buy the policy.
"If you've been forced to cancel your trip, and if you get a complete refund for your trip expenses, you should be able to cancel your policy and get a full refund of your premium," says Erin Fish, co-founder of goWanderwell.com, a travel insurance site. "If your trip has been postponed to a later date — sometimes even up to over a year later — you should be able to request from your travel insurance company a policy postponement migration to reflect the new travel dates."
At least one thing hasn't changed about buying travel insurance.
"Always read the fine print," says Pamella Seay, who teaches hospitality law at Florida Gulf Coast University in Fort Myers, Fla. "Examine the exclusions and determine what might not be covered."
Pay close attention to how your insurance policy handles a "force majeure" or an Act of God. Would the policy cover such an event, or would it be up to you to pay for your expenses?
"Knowing the exact terms of your agreement is important," she adds.
What to look for in travel insurance after the pandemic
Medical issues. Chris Zimmel, a retired flight nurse, recommends studying the medical coverage provisions closely. "Will you be covered only if treated at the local hospital?" she says. "Will it cover transport to the nearest appropriate facility, as defined by the insurance company, to the closest hospital in the U.S., or all the way to your hometown? Don't just assume you'll be transported to your local hospital." Also, consider air medical transport and travel security membership through a company like Medjet.
A future pandemic. Generally, epidemics and pandemics aren't covered. That's what Bahar Schmidt, founder of the luxury travel site Eluxit, discovered when she tried to buy travel insurance in March. "I was buying flights during the early stages of the COVID-19 pandemic, and I was considering adding travel insurance," she says. "However, when I read the fine print, I realized the policy offered through my airline explicitly did not cover pandemics." Don't bother trying; most major travel insurance companies don't cover pandemics anymore. Try a "cancel for any reason" policy if you want coverage.
Quarantines. How does travel insurance deal with a future quarantine? Few policies address that, but Nate Hake, a former lawyer who travels frequently, expects insurance companies to address that question soon. "Imagine if six months from now a place like Thailand reopens for tourism but then gets an unexpected wave of infection and suddenly has to lock down on short notice," he says. "The risk to insurers is pretty big in that situation, and it's reasonably likely to happen somewhere, so it's going to be interesting to see whether travel insurers can find a way to come up with quarantine insurance-type products that are affordable."
What you should expect after you buy insurance
Going forward, travel insurance will offer some benefits that it didn't before. For example, claim processing will take less time — even if there's another pandemic. Companies have been deploying technology and systems that process and pay claims faster than ever.
At Allianz Travel, an initiative called SmartBenefits aims to pay customers in real-time for qualifying flight delays without the need to submit receipts.
"SmartBenefits allows us to actively monitor customers' flights and when we detect a significant delay, automatically file a claim for that delay," says Daniel Durazo, a spokesman for Allianz. "This innovation has really changed how travel insurance works, and along with a robust mobile app and round-the-clock assistance, will be what travelers are looking for from travel insurance, in addition to coverage for trip cancellations and interruptions, medical emergencies and baggage issues."
So how do you buy travel insurance after the pandemic? If you're buying a garden-variety "named perils" policy, do your homework. But you'll probably want to consider a "cancel for any reason" policy. You'll still have to read the fine print, but you'll have peace of mind — and you'll get paid faster.
This article was written by Christopher Elliott from Forbes and was legally licensed by AdvisorStream through the NewsCred publisher network.
© 2023 Forbes Media LLC. All Rights Reserved
This Forbes article was legally licensed through AdvisorStream.