July is one of the hottest months of the year and a good time to seek refuge in crystal clear water. While most people head to the ocean during the summer months, lakes are just as inviting with no waves and often fewer crowds. There are many hotel properties around the world that are right by or on a lake, making it easy to just walk out of your room to hop in for a dip. I'm counting down some lakeside properties across various continents and terrains.
Grand Hotel Tremezzo
Let's kick this list off with one of Italy's most iconic lakeside properties. Grand Hotel Tremezzo overlooks beautiful Lake Como and has been a jetset and royalty favorite since 1910. This five-star property has an abundance of swimming opportunities and is home to a truly unique feature — a pool that is built inside the lake. This elegant hotel also features blooming gardens, an outstanding spa with a hammam and a beautiful terrace restaurant. You'll truly indulge in La Dolce Vita here.
---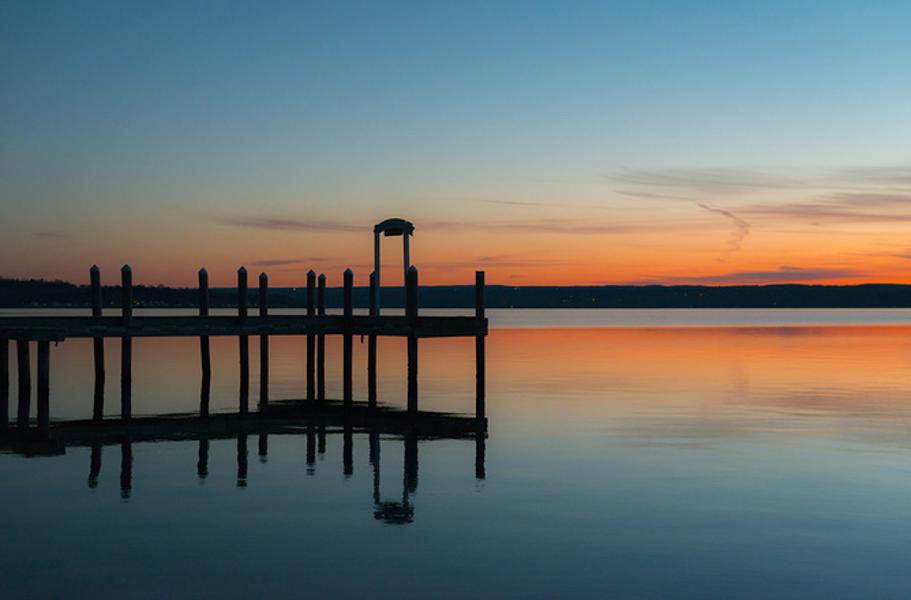 ---
The Inns of Aurora
Head to Cayuga Lake in New York State's wine region for a quiet lakeside weekend this summer. The quaint town of Aurora was built in 1795 and is home to The Inns of Aurora which spans five beautiful properties. The Aurora Inn has a particularly nice stretch of lakeside land and a pier perfect for a nice dive into the lake's calm water. It's also an excellent spot to catch the sunset from the lawn and maybe grill s'mores over one of their fireplaces at night.
Hotel Palafitte
Overwater hotels are usually associated with more tropical climates but Hotel Palafitte located on Lake Neuchâtel in Switzerland proves that you don't need to be in the Caribbean or Pacific to enjoy the overwater lifestyle. This chic hotel has overwater bungalows with a ladder to enter the crystal-clear water right from your room. Sip champagne from the comfort of your balcony and then go for a swim when you get a little too warm — repeat all afternoon.
Toilogt Ger Camp, Lake Khövsgöl
Looking for a little lakeside adventure? Head to remote Lake Khövsgöl in Mongolia which is so vast it can almost feel like you're on an ocean. Here you can go for a brisk swim, enjoy world-class fishing or go horseback riding nearby. I recommend staying in a traditional Mongolian ger, a round nomadic-style home which is a fun and surprisingly spacious experience. Or book a teepee and really get into adult summer camp vibes just a short walk away from the picturesque lake.
Baur au Lac
Switzerland may be landlocked but it has no shortage of beautiful lakes. Make a trip to Zurich if you would like to enjoy a cityscape while being lakeside. This sprawling property has been a fixture in the city for 175 years and has its own beautiful park that flanks Lake Zurich. After taking a dip, head to al fresco restaurant and bar Baur au Lac Terrasse to dine on some light bites. The lamb's lettuce salad is tasty on a hot summer day made with fennel, citrus filet, goat cheese croquette, and Balik salmon. Or go for something a little more substantial when you get their steak tartare, another dish that's suited to a hot day. Another incredible bonus of staying at the Baur au Lac during the summer? Unlike most residences in Switzerland, you can find air conditioning here so you won't be too warm to sleep at night.
This article was written by Rana Good from Forbes and was legally licensed by AdvisorStream through the NewsCred publisher network.
© 2023 Forbes Media LLC. All Rights Reserved
This Forbes article was legally licensed through AdvisorStream.