By Callum Borchers
Sept. 29, 2022
It can feel like you're getting away with it.
You've dialed down the intensity at work, passing on late nights and extra assignments with seemingly no negative consequences. In fact, your boss appears to respect your new boundaries and has lightened your workload.
Careful. Your "quiet quitting" can lead to your "quiet firing"—and eventually your actual firing. And it's already happening in some companies, human-resources specialists say.
---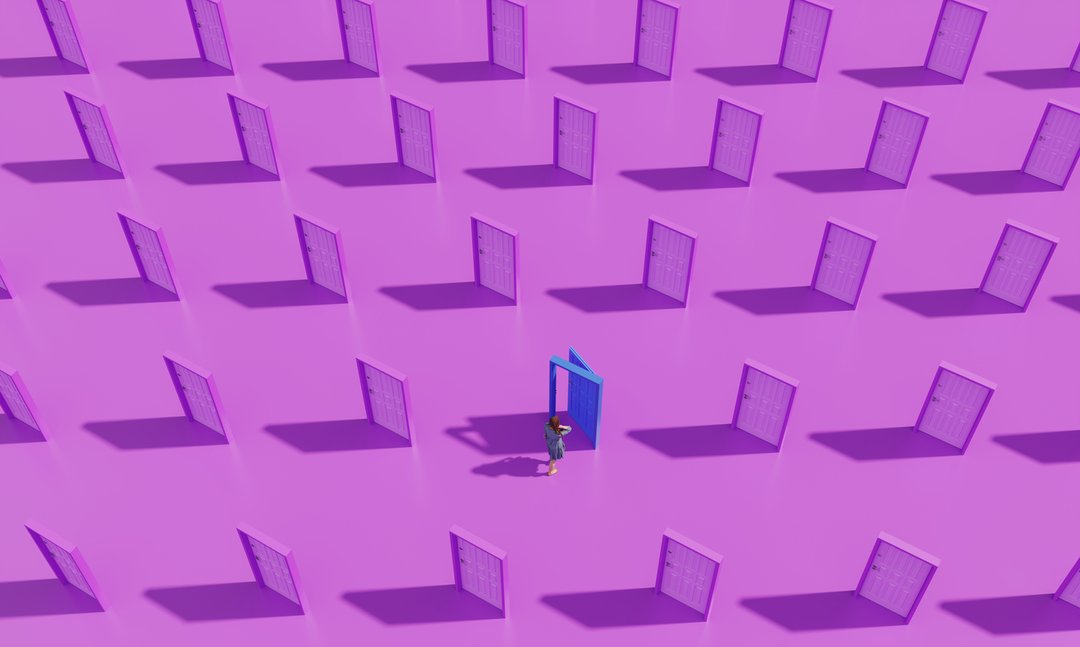 ---
"If all of a sudden you find you're not invited to the meetings you used to be, or being offered the projects, that's an indication that management is not viewing you as well as they used to," says Victor Assad, a former HR director at Medtronic PLC and Honeywell International Inc. who is now a consultant.
Much like quiet quitting, the trendy term for reducing effort, quiet firing refers to minimizing an employee's significance. Companies have always had subtle ways to nudge people out the door. Tactics include sidelining them by cutting responsibilities or denying promotions and raises to make someone miserable enough to leave—what the gang in legal calls a "constructive discharge" and the rest of us know as managing out.
The difference now is the scale. Many companies are renewing their focus on what employees put out at the same time that a lot of workers are recalibrating what they put in. 
Gallup reports the ratio of engaged to actively disengaged workers is at the lowest level in a decade and that half of the U.S. workforce is allegedly quiet quitting—that is, doing only what's in their job descriptions and no more. For much of the past two years, executives have largely put up with this. In a tight labor market, a warm body is better than nobody.
Plus, companies want to be seen as sensitive to employees who seek balanced work and personal lives, says Paul Lesser, who launched a talent advisory firm last year after a long career in human resources at Fidelity Investments. Events like the pandemic and police killing of George Floyd prompted many to re-evaluate their priorities, he says, and it would have been bad business and worse optics for management to demand a greater focus on work during the most acute periods.
With more businesses expecting a recession, "every company has associates that have been poor performers or haven't been as productive," Mr. Lesser says. "In the marketplace we have right now, it's good corporate hygiene to be looking at them."
Managers at all levels should form lists of employees to let go if better or harder-working talent becomes available, says Jay McDonald, an executive coach who sits on the board of several Atlanta-area companies.
"A leader should always have that list, at least in their head," he says.
So, are you on the boss's list? It's hard to know, especially now, when some managers are insisting that they really, truly don't mind workers not giving 150%. 
Some changes, like being asked to do less, could simply indicate that your supervisor takes limits seriously and understands that every team needs role players in addition to all-stars. Or your days might be numbered. 
Bosses are at risk, too, says Ash Wendt, president of Cowen Partners Executive Search. He says some businesses that held off on leadership changes during the pandemic have hired his firm to discreetly hunt for upgrades. 
These searches to replace executives who will soon get a shove toward the exit are called "confidential backfills." Last year, they were 15% of Cowen's business; this year, they're 30%, he adds. They can amount to quiet firings because the incumbents may be neutralized for months before they're ousted.
The top complaint about these leaders: "Companies are saying they've noticed a drop-off in an executive's productivity or they're not holding people accountable like they once did," Mr. Wendt says. 
Workers, unsure where they stand and whether they're doing enough, are seeking help with job-related anxieties, says Dr. Anisha Patel-Dunn, chief medical officer of LifeStance Health, which provides mental-health services in 32 states. 
She cautions against overanalyzing every decision—being left off a project doesn't necessarily reflect diminished status with the boss. 
Still, an uncertain economy and broadscale office returns in many industries put hybrid and remote workers on especially high alert for signs of being managed out.
A large-scale survey by Microsoft Corp. published this month revealed a wide gap between employees' assessments of their own remote productivity and managers' perceptions of how much gets done away from the office. (Some 87% of the rank and file say they're just as effective at home, but 80% of bosses disagree.) Microsoft Chief Executive Satya Nadella scolded supervisors for "productivity paranoia" and assumptions that people aren't working hard at home, but the study's findings underscore why certain workers fear falling out of favor.
Some firms, including Goldman Sachs Group Inc. and Meta Platforms Inc., have reinstated performance reviews to help identify and cull underachievers, after suspending that practice during the pandemic. 
One-third of medium-to-large businesses have adopted employee-surveillance systems since 2020, according to Gartner, joining another third that already used such tools. 
If people who are coasting haven't been dismissed yet, that could be because the boss is storing a layer of fat that can easily be trimmed when it's time to downsize, says Leslie Tarnacki, senior vice president of global human resources at WorkForce Software.
"We're kidding ourselves if we don't think we're headed toward a recession, and managers do like to have that cushion if they see that cuts may be coming down the road," she says. "They may have employees that are considered mediocre, but keeping them around for now makes having to deal with those cuts a little bit easier."
Write to Callum Borchers at callum.borchers@wsj.com