Cindy Hounsell
April 13, 2021
Reminding people that April is Financial Literacy Month probably prompts an instinctive response like: So what. I'm worried about coronavirus— plus, there's no extra money, so what's the point? 
Understandable but honestly, it's a flawed reaction. Whatever the world around you is like, it's reassuring to count on yourself for making the best financial decisions — and that's how financial literacy can help. A recent Aegon survey found only 23% of U.S. women could correctly answer three financial literacy questions on interest rates, inflation and risk diversification, compared to 36% of U.S. men — both numbers herald, a national problem. 
---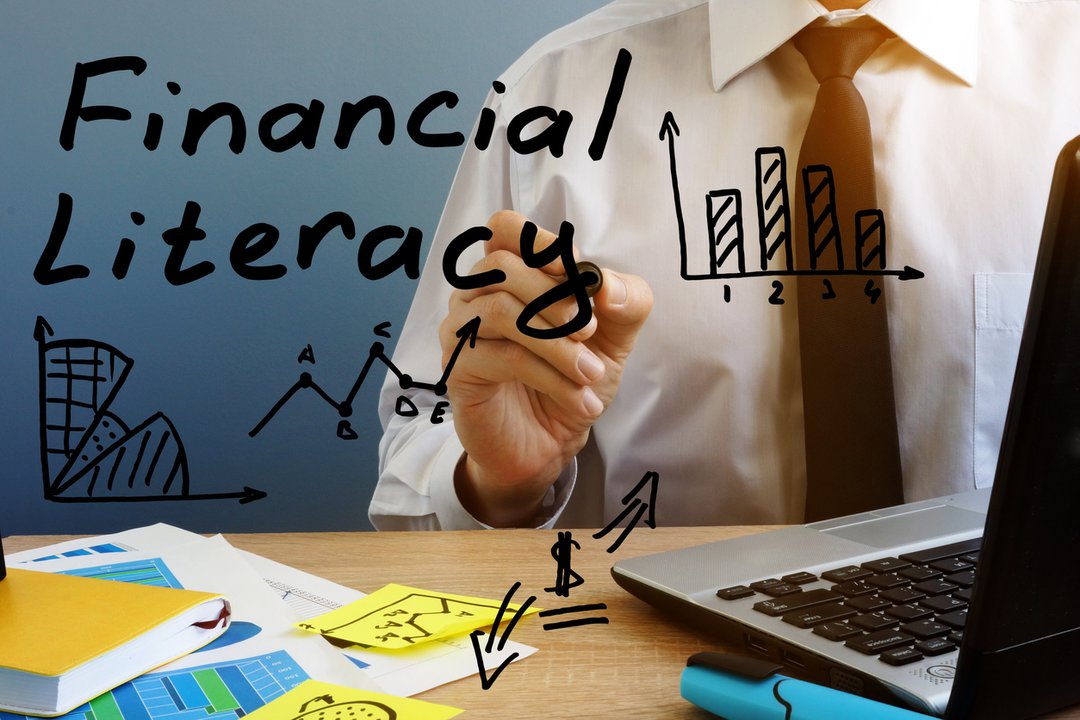 ---
So now that many of us are staying at home, how about this: before cleaning closets, consider getting your own "financial house" in order.  
Here are five easy ways that will help you, your child or sibling get started and, most importantly, will improve your financial literacy: 
FIRST: Sign up for an online my Social Security account. Once you've registered, you'll be able to access your Social Security statement to double-check that your earnings information is correct. While you're there, you can learn optimal ways to claim your benefits. For instance, for every year past age 66 (the current Full Retirement Age) that you wait to claim, you'll increase your benefits by 8% per year. 
SECOND: Know what you have—verify your financial assets. Since you've recently received statements and documents for taxes, chances are you've gathered a lot of your information in one place. Now's the time to make a list: include bank accounts, and insurance policies. And if married, you'll want to check that your name is on the accounts, either as joint owner or designated beneficiary. 
THIRD: Get savvier about persuading yourself to save. The Aegon research also reported that just half of the women surveyed were habitual savers. Believe this – there'll never be a perfect blue-sky day to begin saving, but here's how you can make it a habit even during these dire days. Name the savings account something fun or clever – like my independence day fund. Next, consider you're using your coronavirus check to pay expenses, but there's probably a tax refund coming, so use some small amount to start a separate savings account. After that, decide on the amount that you'll be saving ahead of time, instead of waiting until the day the tax refund shows up. Make that an official automatic monthly deposit. This is how behavioral finance works — people are more likely to save regularly — and save more when they pre-commit, or decide on the amount ahead of time. 
FOURTH: If you have credit card debt, know that you have options for a pay-it-down strategy. Decide on your strategy. You could pay off the card with the highest interest rate first, or the card with the smallest debt first—either way, you'll see real progress with one less bill. In both cases, paying credit card bills asap helps reduce your interest charges. Also, start a worksheet - listing where you stand with each card can help you keep track.
FIFTH: If you're enrolled in a workplace retirement savings plan, learn how it works. The biggest mistakes come from not knowing. Are you clear on what happens if you leave the company for another job, do you roll your assets over or leave them in the plan? Are your plan's investments balanced, considering your age? (You probably don't want them in a target date fund with mostly stocks, if you're age 60.) If you work part-time, new federal rules (SECURE Act) may allow you to save in your company's plan. And if there's no employer plan where you work, consider finding an IRA – an individual retirement account. It's possible to open an IRA with a small amount of money, for no minimum initial deposit.  
Finally, never stop learning. Trust us—now's an excellent time to stop daydreaming about winning the lottery and learn just what you need to know to operate in a complicated financial economy. Once you can go back out into the world, with all its distractions and fun, you'll be glad you took charge.
Cindy Hounsell, Contributor
© 2022 Forbes Media LLC. All Rights Reserved
This Forbes article was legally licensed through AdvisorStream.