Jack Kelly, Senior Contributor
Oct. 2, 2020
In our youth-obsessed culture, the devastating plight of older workers is glaringly overlooked. We are all having challenges dealing with the virus outbreak. Over the last six months, over 60 million Americans lost their jobs. The weekly jobless report from the U.S. Department of Labor released Thursday indicated that another 870,000 Americans filed for unemployment benefits.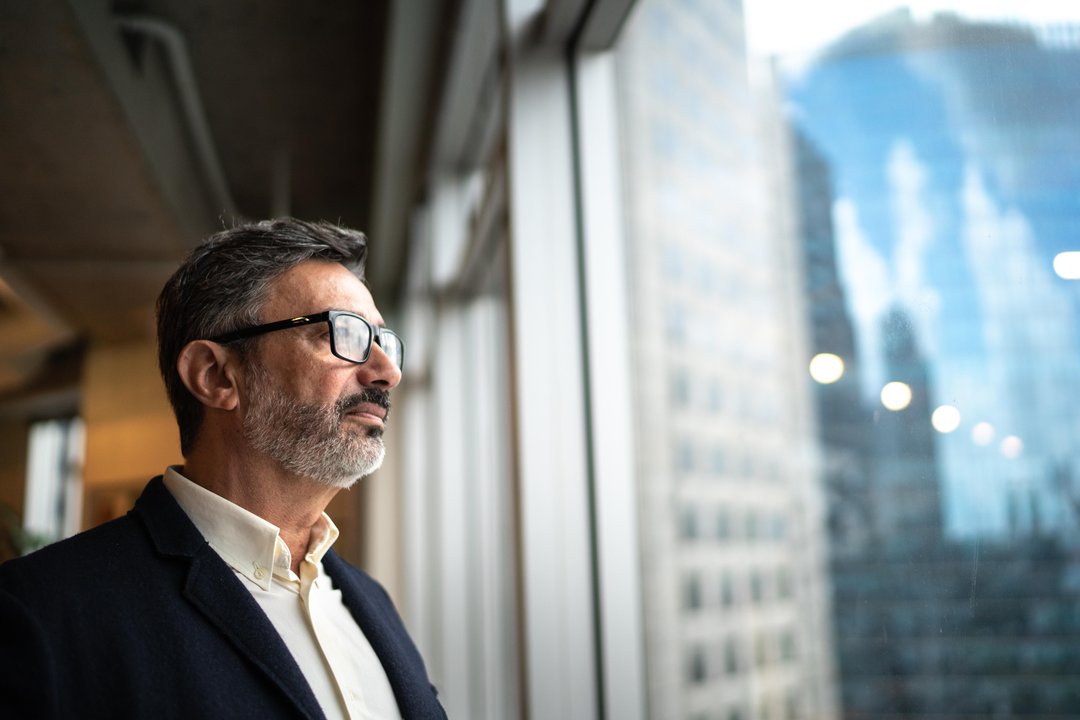 As bad as these numbers are, it's even worse. There's a dirty little secret that no one likes to talk about because it's very uncomfortable. According to research from the University of Chicago , "the pandemic has derailed the finances and careers of individuals of all ages" and  wreaked havoc on older people—particularly those who are 50 years of age and older.
Many seasoned workers have found themselves between jobs. I've spoken and communicated with several dozen people who are 40 years of age and older and they've said that it's getting nearly impossible to find a new role at the level and compensation that they previously earned. Many of them, as months go by, realize that searching for a new job is futile and throw in the towel.
An uncomfortable amount of the 45-and-over crowd have been forced to take jobs at the Home Depot or take on gig-economy-type roles, just to pay the bills and get health insurance. A large percentage have just given up on the job hunt and called it a day. Sadly, the experienced people were unceremoniously pushed out of the job market and did not leave on their own volition.
Let's be brutally honest—New York and other states sent Covid-infected patients to nursing homes without conducting appropriate testing, which resulted in tens of thousands of deaths. This is a clear sign of how we devalue the worth of this group of people. The entire mantra of the medical community and politicians at the offset of the outbreak was to "protect the old, sick and infirmed." The reality is that we didn't pay that much attention to them and warehoused our parents and grandparents in nursing homes—two or three to a room—and allowed them to baste in coronavirus until they took sick and died. Requests from families and friends to visit their loved ones was denied. They were also prohibited from having traditional religious services or funerals.
These actions highlight our treatment of older people. It's not surprising that workers 40 years or older face tough difficulties in the job market. They fall victim to the "juniorization of jobs," erosion of middle management, relocation of jobs to lower-cost locations and an unconscious bias in the hiring process.
If you casually check out the career sites of major corporations, you'll be greeted with fresh, shiny and happy faces of 23 to 33 year olds. When you go to tech, startup and "cool" companies, the young staffers are wearing beanies, jeans, T-shirts and hoodies. Once in a while, there will be a token, grey-haired person. The message is clear. "This is the type of person who works here. If you look like them, we want you to join us."
Corporations are in cost-cutting mode due to the virus outbreak and need to save money. A big way to save funds is to get rid of middle management. These are the 40-and-up group of folks. Roles are juniorized and middle managers are squeezed out. This means that mid-to-senior level jobs are eliminated and replaced with roles that only require three-to-five years of experience. You'll notice the proliferation of job descriptions that only ask for candidates with three-to-seven years of experience and the titles are at associate or analyst levels.
To further save money, the companies relocate jobs to lower-cost states and locations outside of the United States. The businesses can pay considerably less money to the workers in less expensive places and demand more of them. The older, more costly employees are not invited to move, as they now possess too much experience and are asking for a salary that is greater than the band allows. Management believes that younger workers are only too happy to have a job and will do whatever is asked of them, as they desperately need to pay off their college tuition payments.
If you are 45 years or older and looking for a new job, you'll soon see that there are not many jobs left for you. Either they're in other states and countries or only call for lightly experienced people. Sensing the dramatic turn of events, older workers say that they'll take less money and a lower title. Instead of being open minded, hiring managers think and sometimes say things like, "Sorry, we feel that you'll be a flight risk and leave for the next best offer," and they'll pass on hiring the person.
There is also an unconscious bias and sometimes not-so-hidden view that experienced workers will come aboard and want to immediately take charge. They'll claim that they have all of the answers, as they've been working in the field for 30-plus years and boss the younger workers around. It is said that people want to work with people who look like them. Young managers are uncomfortable with older workers, as they feel they don't speak the same language, dress similarly, share the same sensibilities and believe that they are out of touch with current trends.
After searching in vain, getting no traction or attention, it's understandable that the older workers give up and "retire" unwillingly. The University of Chicago asserts that the unemployment numbers would be significantly higher if they included the seasoned workers who left the job market. Once they've finished collecting their unemployment benefits, they fall off the radar of the government data. It's a neat little trick to make the employment figures look better—just ignore a large swath of the older population.
Teresa Ghilarducci, a labor economist and retirement security expert, said in an interview with MarketWatch, "Older workers are losing their jobs at a faster rate, relative to younger people." Ghilarducci expresses her concern, "A total of four million people [are] potentially pushed into retirement before they are ready. Half of Americans aged 55 and up will retire in poverty or near poverty."
According to the study, "Early retirement [is] a major force in accounting for the decline in the labor-force participation. With the high sensitivity of seniors to the Covid-19 virus, this may reflect, in part, a decision to either leave employment earlier than planned due to higher risks of working or a choice to not look for new employment and retire after losing their work in the crisis."
If the older workers that have been callously cast out of the job market were included in the unemployment data, we'd be at an extremely higher rate. Clearly, our politicians don't want that number to come out, so they conveniently pretend that this is not happening.
© 2023 Forbes Media LLC. All Rights Reserved
This Forbes article was legally licensed through AdvisorStream.