The Canadian economy is poised for strong growth in 2021 as COVID-19 vaccinations reach a critical mass of people, and restrictions are gradually lifted – the start of a return to normal after a destructive year for workers and businesses.
The script for next year isn't written, but economists are largely agreed on the rough outline. Employers will add to headcount. Hard-hit service industries will be released from crippling lockdowns. And households, sitting on billions in excess cash, will unleash some pent-up demand. With companies and consumers feeling more upbeat, growth is the key theme for 2021.
---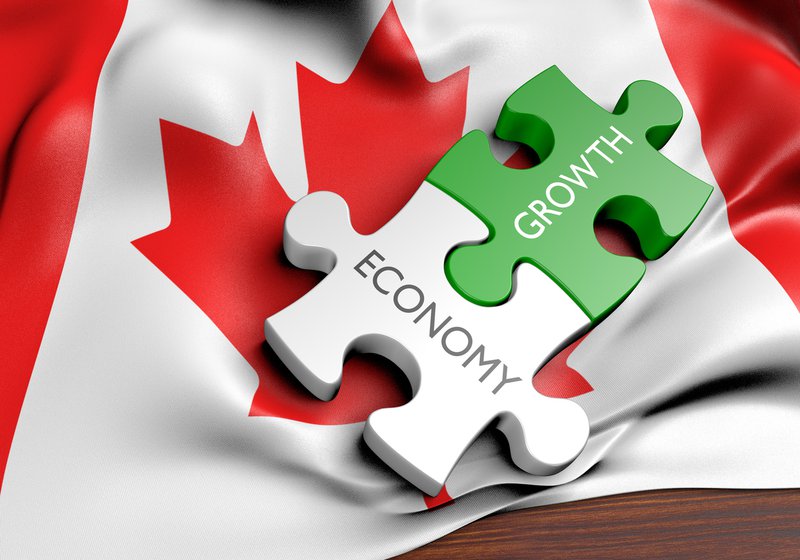 ---
To that end, real gross domestic product is projected to rise by 4.4 per cent next year, based on the median estimate from private-sector economists. That would unwind some of the 5.7-per-cent decline that's expected for 2020, once final numbers are tallied.
"Fundamentally, there wasn't anything wrong with the economy before this all began," said Douglas Porter, chief economist at Bank of Montreal. "And because of the tremendous fiscal support, I do think [the economy is] relatively well-coiled to come back when health conditions do allow."
He did inject a note of caution, however: "The economy is going to be slogging uphill in the next couple of months. ...It's going to be a tough grind through the winter."
Indeed, 2021 will get off to a rough start. Much of the country is grappling with a second wave of the coronavirus, and targeted restrictions could be in place for months more. Furthermore, millions of underemployed people are still relying on government support to pay the bills, while thousands of businesses find themselves in a similar position.
As such, economic growth will be tepid – or worse, non-existent – in the early months of 2021. Bank of Canada Governor Tiff Macklem has warned of a small backslide in the first quarter.
But the second quarter (April through June) is when many on Bay Street expect the tide to turn.
In essence, the economy will be guided by inoculation. Canada began its vaccination campaign in mid-December, and upwards of three million people will receive their shots by the end of March, according to Ottawa's initial timetable. That should allow policy makers to begin easing restrictions by March or April, several economists said.
The second quarter is the "pivot point on growth being much stronger," said Beata Caranci, chief economist at Toronto-Dominion Bank.
Broadly speaking, households are well-positioned to guide the recovery. The federal government's support programs have more than replaced income lost through layoffs. Combined with weaker consumption, savings have skyrocketed. A recent CIBC Capital Markets report said households and businesses are sitting on no less than $170-billion in excess cash.
In its fall economic statement, the federal Liberals said they would enact measures to help "unleash" these savings, referring to them as "preloaded stimulus."
A big question for 2021 is how much of those savings people spend – and whether the government should do anything to coax money from chequing accounts.
"If you think back a year ago, what was the biggest concern about the Canadian economy? The vulnerability of the household sector and the weakness of household finances," Mr. Porter said. "It's not necessarily a bad thing that [households have] built up this extra cushion of savings."
The federal government will unveil in 2021 the details of an economic stimulus plan costing as much as $100-billion over three years. Spending will be tied to "fiscal guardrails" that have yet to be outlined, but are based on labour market performance. (Canada has recovered around 80 per cent of its pandemic job losses.)
"I suspect [Ottawa] won't need to spend as much as perhaps they are anticipating on that front," said Ms. Caranci, pointing to the relative health of household balance sheets. "If people are income-protected during the crisis, it would suggest you have to do less after the crisis."
Her bigger concern is corporate health. Business insolvencies have been especially low during the economic downturn, thanks to government programs that supply no-interest loans and subsidies for rent and wages. Many supports are slated to run until June.
"Once you take away those supports, next year might show where the weaknesses are among businesses," Ms. Caranci said. "That should really be where [the federal government has] their sights, because if you don't have businesses, you don't have workers."
In his final speech and press conference of 2020, the Bank of Canada's Mr. Macklem focused on strategies to strengthen international trade. He noted, however, that a stronger loonie – largely due to a broad-based weakening of the U.S. dollar – was making things difficult.
"There's no question, this appreciation of the [Canadian] dollar is, on the margin, making our exporters less competitive," he said. "It's material. It's on our radar screen."
At the same time, Mr. Macklem urged the corporate sector to make investments that enhance productivity and competitiveness. He noted that borrowing costs will be "low for a long while." The bank has pledged to keep its key rate at a record low 0.25 per cent into 2023.
"This seems an opportune time for companies to look at how they judge the rate of return on potential investments – the so-called hurdle rate," he said. "Taking a longer-term approach to capital investment could unlock a myriad of viable growth opportunities."
The coming year will vary by region. In a recent forecast, TD Bank said real GDP would expand in all provinces, ranging from 3.1 per cent in Prince Edward Island to 5.6 per cent in Ontario.
"On the margin, provinces with a greater exposure to hard-hit services and tourism industries should benefit more," the report said. "A swifter rebound in commodity prices should also provide support to the Prairie provinces."
With a report from David Parkinson
---
This Globe and Mail article was legally licensed by AdvisorStream.