By Ella Ceron and Paulina Cachero
Aug. 25, 2022
Broad student debt forgiveness has been a long time coming — Democratic presidential candidates including Joe Biden campaigned on the issue in the 2019 primaries. So when President Biden announced that debtors would see as much as $20,000 in loan forgiveness, borrowers temporarily crashed the federal student aid website to see if they qualified. Some 90% of student-debt relief will go to people making less than $75,000 per year, the White House said.
---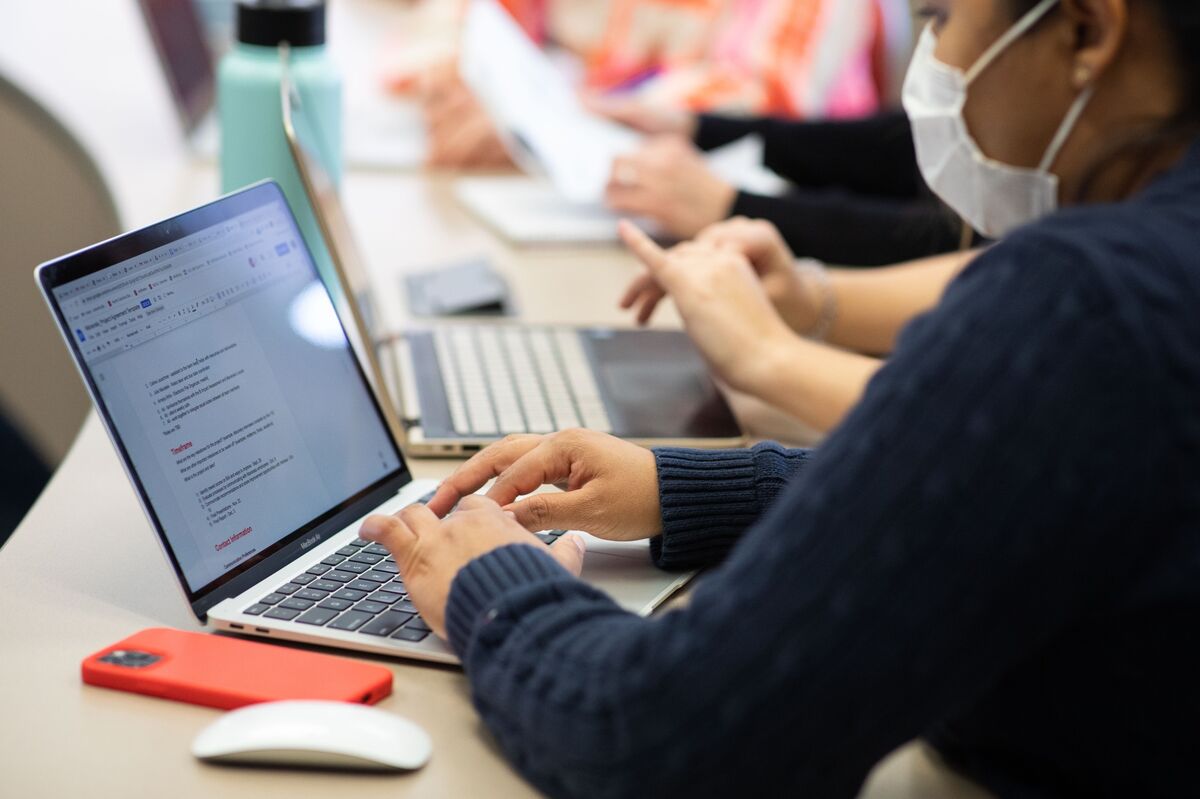 ---
Here's what experts know so far:
How do I qualify for student loan relief?
If you make less than $125,000 per year — or if you're married and you and your spouse made less than $250,000 — and you hold federal student loans, you'll qualify for student loan forgiveness. How much depends on your type of loan: Pell Grant recipients will receive up to $20,000 in debt forgiveness, and non-Pell Grant holders will receive as much as $10,000. An estimated one in three people with student debt hold $10,000 or less in loans, and the Department of Education estimates that 27 million borrowers will qualify for Pell Grant-related forgiveness.
"It's a great example of what happens when we hold our leaders accountable," said Kijana George, an organizer with Rise, a student-advocacy group. "I'm going to take the win from today, but I also will continue to push our mission to cancel student loan debt and provide free college for students, and get more young people out there voting."
Will I owe taxes on student debt forgiveness?
No, you will not. The American Rescue Plan Act of 2021 made all types of student loan forgiveness tax-free. Previously, student loan forgiveness granted under long-term repayment plans was subject to taxes. 
Is student loan forgiveness automatic? Who should I contact about student loan relief? 
The Department of Education is setting up an application process, according to the White House fact sheet. The applications are expected to be available before the end of the year. The department also said an estimated 8 million borrowers may be eligible for automatic forgiveness based on existing records.
Not all federal student loans have been paused, but you probably already know if that applies to your loans. Commercially-held Federal Family Education Loans (FFEL loans) did not qualify for the repayment moratorium, nor did privately held loans. It's unclear whether forgiveness will extend to commercially held federal loans or Parent PLUS loans, said Lindsay Clark, director of external affairs at Savi, a financial technology company that helps borrowers manage their loans.
If you have questions about student loan relief, Clark advises borrowers to contact their student loan servicers. 
"You can find out who your servicer is by going to the federal student aid website," Clark said, adding that the site has a record of federal loans or grants you've received, and the name and contact information of your loan servicer. 
What should I do if I was a Pell Grant recipient?
Pell Grants are a form of federal aid that typically does not have to be repaid and is awarded to undergraduate students who display exceptional financial need. Nearly all recipients come from families who make $60,000 or less. The estimated 27 million borrowers who received Pell Grants are eligible to receive up to $20,000 in relief under Biden's student loan relief plan, if they met the same income thresholds as non-Pell Grant recipients. 
What documents do I need to file to apply for relief?
It's not yet clear what documents people will need to show to process their student loan forgiveness, but having your 2020 and 2021 tax returns handy is a good place to start. The Biden administration extended the repayment freeze through the end of 2022 to give the Department of Education time to process applicable debt forgiveness.
Tony Aguilar, the founder and chief executive officer of student-loan repayment app Chipper, said he expects to see a new form or application from the Department of Education for eligible borrowers to fill out about their income. 
"The type of documents needed may depend on your personal repayment plan, your loan provider, or a number of other factors including automatic forgiveness," he added. 
What does a 5% repayment cap mean and how do I apply for it?
Borrowers on income-driven repayment plans are required to pay 10% of their discretionary income on their undergraduate federal loans, while borrowers with both undergraduate and graduate loans pay a weighted average rate — but that could be changing. 
The Department of Education proposed a rule to reduce future payments for lower- and middle-income borrowers by cutting the required payment in half to 5% of a borrower's monthly income. People who make less than the equivalent of $15 an hour will have monthly payments equaling $0. As long as a borrower pays the required monthly amount, the balance will not grow. 
The Biden Administration is also proposing to forgive loans after 10 years of payments for borrowers whose remaining balances equal $12,000 or less, instead of the 20 years under many income-driven repayment plans.
"Borrowers could now pay half as much for half as long, and they won't have to pay interest as long as they make their monthly payments," said Clark. 
What happens when you refinance a student loan?
Refinancing a student loan might help you lock in a lower interest rate, but it also might move your loans over to a private servicer. 
Matt Levine's Money Stuff is what's missing from your inbox.We know you're busy. Let Bloomberg Opinion's Matt Levine unpack all the Wall Street drama for you.Sign up to this newsletter
"When borrowers refinance a student loan, their underlying or original loans are paid off in full. The new refinance loan is originated as a single loan with terms and conditions presented to the borrower from the new lender," explains Eric Schuppenhauer, the president of consumer lending at Citizens Financial Group Inc. Approximately 8% of the $1.7 trillion in student loan debt is held by private lenders, and those loans were not included in the pandemic-era payment freeze.
"When you refinance a loan, you're essentially changing how much you're paying each month, how long you will be making payments, and your interest rate," said Chipper's Aguilar. "Since refinancing is done through private lenders and not the federal government, borrowers can lose access to all federal repayment and forgiveness programs." 
What is the best student loan repayment plan?
That depends on your personal financial situation, as well as the amount of loans you currently have, Savi's Clark said.
Citizen's Schuppenhauer advises borrowers to take into account what they're trying to achieve with a repayment plan, whether they're seeking to accelerate payments to save on longer term interest charges or trying to achieve a lower monthly payment. 
The Biden administration is also proposing overhauls to both the Public Service Loan Forgiveness program and the income-driven repayment plans. 
The administration is working to expand who qualifies for PSLF forgiveness, as well as attempting to reworks a system that has historically granted very few people promised relief. Those interested in PSLF forgiveness have until the end of October to apply. 
When do student loan repayments start?
Student loan repayments will once again come due in January 2023. The Biden administration said the seventh freeze extension would be the last. 
The extension's last-minute announcement may have thrown some borrowers into a tizzy. "Student loan payments were just about a week away from coming due again, and it's not the first time the president has made an 11th-hour move to extend the payment pause," said Sarah Foster, a reporter with Bankrate.com. "The back-and-forth is just another layer making it hard for borrowers to prepare their wallets for payments."
© 2023 Bloomberg L.P.