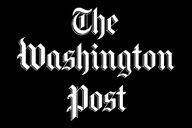 Tory Newmyer
July 10, 2018
What trade war? Investors on Monday continued shrugging off fears that President Trump's escalation of trade hostilities will put a dent in share prices. 
Indeed, on just the second trading day since the United States and China each slapped tariffs on $34 billion of imports from the other, the Dow Jones industrial average recorded its best day in a month. The index leaped 1.3 percent, turning positive for the year and beating its 50-day moving average for the first time in three weeks. It was the Dow's third higher close in a row. 
The performance suggests that trade jitters, which have stalked a shaky stock market all year, won't easily overwhelm a focus on solid economic fundamentals. The underlying strength of the economy was on display in Friday's stronger-than-expected jobs report, with 213,000 jobs added in June along with upward revisions for April and May. Investors expect the good news will continue rolling in as the second-quarter earnings season kicks into gear.
Market watchers say investors aren't ignoring the threats posed by Trump's budding trade fights. Rather, most are assessing that the Trump administration is still just maneuvering for leverage and won't follow through with the full raft of tariffs the president has threatened. 
---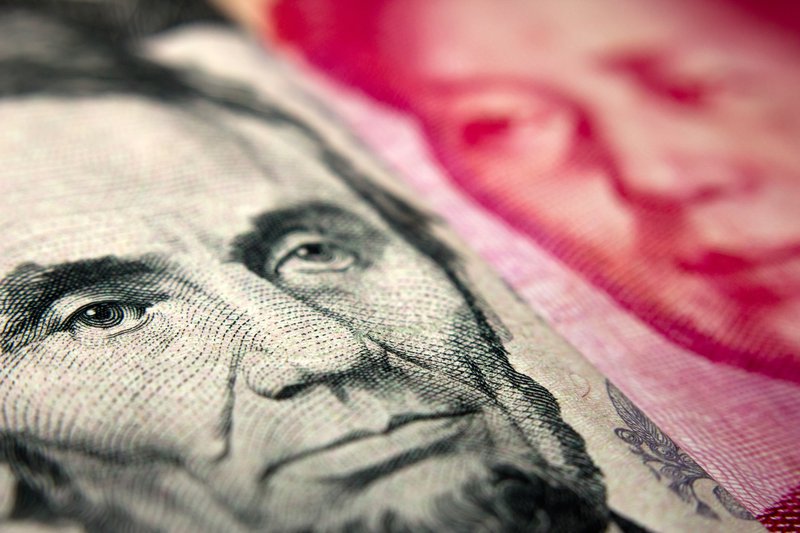 ---
"On balance, it's a reason to be less positive," says Ed Clissold, chief U.S. strategist at Ned Davis Research. "But at the end of the day, do we think this is going to turn into a major trade war that's going to cause a major recession? That doesn't appear to be the case. Part of our thesis is that President Trump's negotiating style has been to start with a strong position."
More Trump-driven uncertainty is on tap when the president heads to Brussels for a NATO summit meeting that starts Wednesday. He will then go to London to meet Brexit-addledPrime Minister Theresa May, then on to Helsinki to huddle with Russian President Vladimir Putin. Trump linked his trade dispute with the European Union to his gripes about the military alliance in a pair of tweets on Monday morning:
And again early today: 
But slowing global growth should keep a lid on trade tensions, says Brian Belski, chief investment strategist at BMO Capital Markets. That, he said, is because other trading partners can't afford to become the aggressors in a trade showdown with the U.S. "We believe other countries won't take the lead because it would be more debilitating to their economies," he says. And Trump, meanwhile, is simply "trying to force a reversion to the mean" by lowering trade barriers abroad. "It's our view that there's an excessively low likelihood the president will enforce all the tariffs he's talking about." (See The Washington Post's tariff tracker here for a tally of how the levies now in force on $85 billion worth of imports compares to those that Trump has threatened.) 
"We understand that the trade war is producing lots of collateral damage in specific sectors – to soybean farmers in the Midwest, and U.S. manufacturers who are dealing with supply chain disruptions and higher costs," Horizon Investments chief global strategist Greg Valliere wrote in a Monday note. "We also understand that the trade war could get much more serious if Trump carries out his threat to impose massive new auto tariffs or blockbuster new tariffs against China. Yes, this could get worse before it gets better, but for now the financial markets – especially in the U.S. – are focusing on earnings and interest rates, both of which look just fine despite the global uncertainties."
The recent run-up in small-cap stocks, which have lower exposure to trade, suggests some investors are looking for a haven in the event the conflict intensifies, as The Wall Street Journal notes: "The S&P Small Cap 600 is up 13% on the year, while the S&P 500 is up 4.1%." 
But in the feedback loop between a stock market and a White House that each keep a keen eye on the other, investors' relative steadiness could send the wrong message to the administration.
Commerce Secretary Wilbur Ross insisted last week that the Trump team won't balk from its trade push in the event of a steep stock sell-off. Yet two weeks ago, as trade fears dragged the Dow below its 200-day moving average for the first time since the Brexit vote, White House trade czar Peter Navarro turned up on CNBC to offer reassurances that prompted a late-session rally.
Now, investors are betting Trump's trade volleys will amount to more talk than action; doing so, they risk giving the president a green light to press forward with tariffs that rattle more than markets.
— Chinese exporters are feeling it. The Associated Press's Joe McDonald: "Chinese exporters were scrambling Monday to cope with a plunge in U.S. sales while China's state press shrugged off the impact of Washington's tariff hikes in a spiraling technology dispute. The impact of Friday's tariff hikes on the world's second-largest economy should be limited, according to private sector analysts. But . . . Trump's measures targeting Chinese medical, construction and factory equipment hit exporters that say price-conscious American customers have stopped buying. . . . The state press tried to downplay the impact on China, emphasizing what Beijing says will be the bigger blow to American consumers who will pay more for Chinese goods."
China's hooked on American soybeans. The New York Times's Raymond Zhong: "Beijing placed a 25 percent tariff on American soybeans last week in retaliation for the Trump administration's levies on Chinese-made goods. Last year, soy growers in the United States sold nearly one-third of their harvest to China. In dollar terms, only airplanes are a more significant American export to China, the world's second-largest economy. Still, soy-producing states like Iowa and Illinois might not feel the tariffs' impact right away. China buys so much soy from the United States — $14 billion last year — that it can hardly switch to new suppliers overnight. Foreign-grown soybeans are a key source both of low-cost protein for feeding livestock and of cooking oil for Chinese kitchens. China is pressing its own farmers to grow more. But the math is daunting, and the obstacles are formidable."
But the country has options for striking back.AP's McDonald: "In his trade war with China . . . Trump wields one seeming advantage: The United States could ultimately slap tariffs on more than $500 billion in imported Chinese goods. Beijing has much less to tax: It imported just $130 billion in U.S. goods last year. Yet that hardly means China would be powerless to fight back once it ran out of U.S. goods to penalize. It possesses a range of other weapons with which to inflict pain on the U.S. economy. Indeed, China's Commerce Ministry has warned of 'comprehensive measures' it could take against the United States — from harassing automakers, retailers or other American companies that depend on China to drive revenue to selling U.S. government debt or disrupting diplomatic efforts over North Korea."
This article was written by Tory Newmyer from The Washington Post and was legally licensed by AdvisorStream through the NewsCred publisher network.