By Alice Kantor
July 6, 2022
Taking a vacation will be expensive this summer, but if you're planning a last-minute trip there are tips for keeping costs down.
---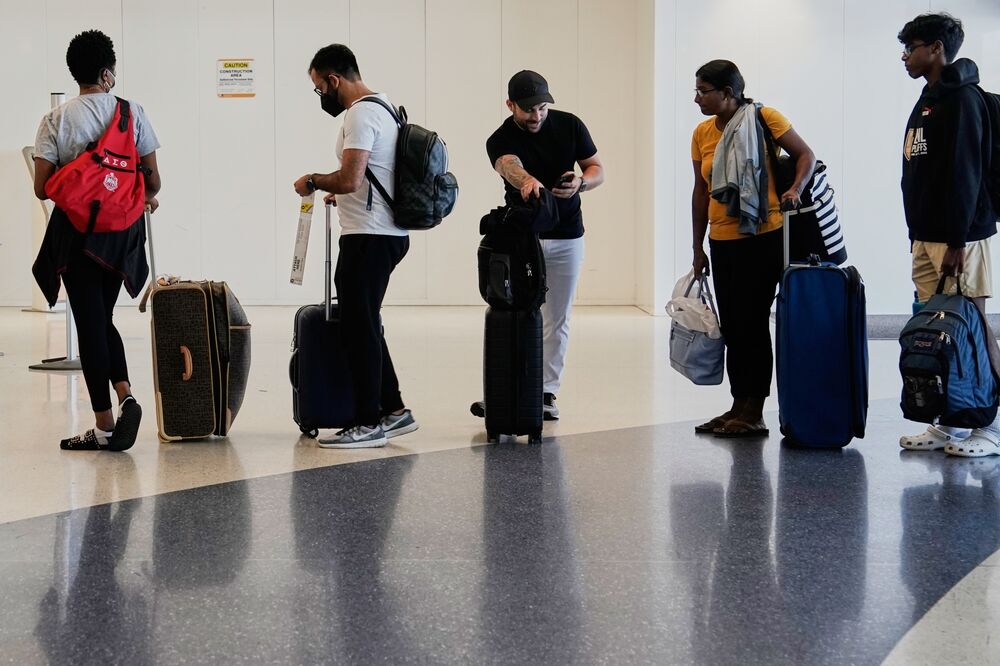 ---
It's a tough time to travel.
So far, it's been a summer of chaos as flight cancellations multiply and airports are too short-staffed to deal with the mayhem. The price of plane tickets and hotels have surged. Roads trips are expensive too, as the war in Ukraine continues to pressure fuel prices and rental cars remain in high demand.
While many people have their trips booked, and don't have much choice but to cross their fingers and hope for a restful vacation, those considering last-minute plans can take steps to protect their budgets. 
Consider a Staycation
Driving to a local cottage might cost less than dealing with travel delays at an international airport. In the UK, last-minute bookings for summer travel accommodation were up 22% at the start of June compared to the same period last year, as more people take domestic vacations, according to UK's holiday rental agency Sykes Holiday Cottages.
Driving is also cheaper than flight fares in a lot of occasions, which can help reduce costs.
"If driving is an option to a destination, it is always a more controlled avenue travelers should consider. Even with fuel costs increasing, driving could save you time and even money," said Tara Minson, senior vice president of marketing and communications at InteleTravel.
Buy Travel Insurance
Travel insurance can come in handy, especially when the loosening of Covid restrictions means airplane companies no longer automatically reimburse cancelled flights or waive fees when rebooking.  
Some insurance deals don't reimburse all cancelled flights or have long claim processing times, so people should read the fine print of their travel insurance contract, according to  Tricia Handley-Hughes, UK director of the travel agency InteleTravel. 
Rebook at Your Own Risk
People should beware of canceling trips, even if it can be stressful to deal with the uncertainty, said Handley-Hughes. These days, you're unlikely to find cheaper options.  
The top 11 US airlines will fly 12% fewer summer flights, according to data tracker Cirium. With fewer flights and increased demand, dates and places to travel might no longer be available when rebooking.
It's best to wait for airlines to cancel, because in those cases they usually issue a refund, Handley-Hughes said.
"Airlines are now under pressure to rebook within 24 hours, or refund promptly,"  she said. "While there are cancellations, most flights continue to operate."
Prepare for Flexibility
Flying for a weekend getaway might have been a pleasant option in the past, but allowing for some leeway in the schedule might be the best option now to avoid extra costs and stress related to having to cancel hard plans in busy schedules, experts say.
A canceled flight might lead to a night in a hotel, but if passengers have time to spare, they can head back to the city, book accommodation for an extra night or two, and make a longer and more enjoyable vacation out of it. Travelers can usually push back about which day they want to rebook a flight that's been canceled by the airline.
If possible, traveling off-peak is also advantageous to find cheaper flights and hotel stays. 
Leaving on a Wednesday can save travelers 10% off peak Friday prices, said Hayley Berg, lead economist at US travel booking app Hopper: "Most travelers depart for weekend getaways on Thursday or Friday, which means deals are often available for midweek departures," she said. 
© 2023 Bloomberg L.P.