By Erin Delmore
May 18, 2022
Melanie Hughson and her two teenage daughters were eager for adventure when they departed for Cancún, Mexico, in December. They also were surprised. They hadn't known ahead of time where they were going on vacation.
---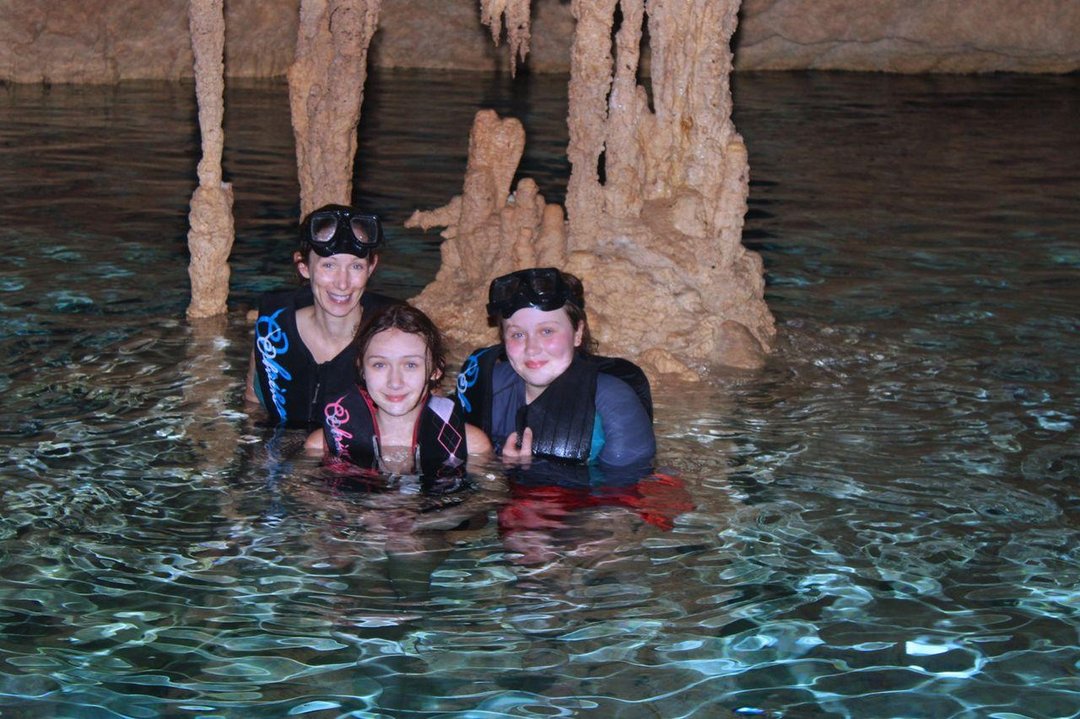 ---
Not everyone likes a surprise party, but for those who do, the next level up is surprise travel. A growing number of people are handing over control of their vacation—right down to the place they're visiting—to try to dodge the chaos of present-day travel.
Ms. Hughson, who is 43 and a senior product manager for a software company in Portland, Ore., discovered she was Cancún-bound when she got to the airport hours before her flight departed. In the envelope with her destination was a second surprise: She would be renting a car once she arrived. She googled local driving laws that night at the hotel.
"I was nervous when I learned that I had to drive," she says. "There's some, like, very basic things that I needed to very quickly learn so...I'm not breaking the law."
Travel is rebounding from its pandemic lull and Americans face many hassles, from flight cancellations to scarce rental cars. Venues are relying on timed-entry ticketing to limit crowd size, and late bookers often miss out. Covid-19-related protocols dot the globe.
Some travelers will pay a premium to make all that someone else's headache.
"It's kind of nice, like, 'Jesus take the wheel' and hand the reins over to someone else," says 29-year-old Dez Makowski, who took a surprise trip in September.
More than a dozen companies offer versions of surprise travel, from Pack Up + Go's weekend getaways to Black Tomato's Get Lost experience, which can cost $15,000 and up. Black Tomato says Get Lost sales were up 29% and inquiries up 57% in the first quarter of the year versus late 2019, the prepandemic high-water mark.
Ms. Makowski, a videogame producer who lives in Oceanside, Calif., says she and her boyfriend hadn't taken a vacation in more than a year.
"I was like, I don't care where we go as long as it's somewhere different," she says.
Inspired by a friend's Instagram posts, she hired surprise travel company Pack Up + Go. She handed over $2,640 in return for a customized three-night trip to…anywhere.
Pre-departure instructions told them where to be and when, plus what kind of weather to pack for. The day before their departure, she and her boyfriend opened an envelope from the travel company and found plane tickets to San Antonio.
Companies commonly ask travelers to take pre-trip surveys, on likes and dislikes, to tailor the trips. Travelers often get a packing list and a weather report in advance. Around a week prior, they are told when to be at the airport. Many wait to open an envelope containing their destination until they're at the terminal.
Surprise travel can miss the mark, like bad blind dates.
Haley Delaware, a 24-year-old orthodontic assistant from Billings, Mont., hadn't ridden a bike in years and says she is "the clumsiest person you'll ever meet."
During a surprise vacation to Portugal, she learned the tour company had booked her on a four-hour electric bike tour through Lisbon's hilly center. She didn't realize the bike's electric motor needed to be turned on and sweated out the route manually for the first three hours. Exhausted, she also crashed and wound up bruised. "I ate it hard," she says.
Michael Waid, a 32-year-old traveling nurse who hates to plan vacations booked a surprise getaway in December.
He and his girlfriend, Taylor Diedrich, tore into their envelope from the travel company Jubel when they arrived at Raleigh-Durham International Airport in North Carolina. They saw their destination and a full minute of silence followed.
"Maybe we should cancel it," Mr. Waid recalls saying.
They were headed to Austin, Texas, a city Ms. Diedrich had already visited, and a state Mr. Waid thought he had specified "no" to on the pre-trip survey. (Checking later, he saw he hadn't.)
He texted his sister from their parked car to vent; she had little sympathy.
"Buck up buttercup" she replied, reminding them they had already forked over the money.
Jubel, the travel company, recently closed.
Done with surprises, the couple opened all their envelopes at once when they got to the hotel, defying instructions to open daily itineraries each night before. They nixed the comedy show and bike tour. The food and wine tours were a hit. Southwest Airlines' choose-your-own-seat policy wasn't. Confused by the boarding frenzy, Mr. Waid ended up in a back-row seat.
Chelsie Hadden, who is 31 and a social-media specialist for a credit union in Washington state, says a surprise trip last summer tested the limits of her self-control.
When the travel company sent over hints about what to pack and a weather report for her dates, she started incessantly researching weather around the country. "I was like, 'OK, you gotta stop, Chelsie. Gotta stop,' " says Ms. Hadden, who wound up in San Diego.
Surprise travel is a favorite for spouses Matt and Ruben Lara, of Topeka, Kan. They have taken three plane trips and an outdoor trip with Pack Up + Go since 2019, and have two more excursions on the docket.
"I'm kind of a planner," says Ruben Lara, 32, "I like to know where we're going, what we're doing, and I like to know all this ahead of time, so this was a little bit out of my comfort zone."
Exploring the Yucatán Peninsula by car, Ms. Hughson says she leaned on her then-15-year-old daughter's "not super good" high-school Spanish skills. Her then-13-year-old handled navigation despite having no experience reading maps or Spanish. Street names on their cellphones' maps appeared in Spanish.
High points included driving through the jungle in Tulum and going in a cart pulled by a donkey to a cenote, or sinkhole.
"It's not crazy," she says. "It's a different kind of adventure."
Write to Erin Delmore at erin.delmore@wsj.com