Robert Laura
July 25, 2019
"Hey Dad, something caught my eye back there. Can we go back and check it out?"
Those were the words my son shared with me a few weeks ago while we were visiting an amusement park.
I replied, "Okay, we can do that… what did you see that caught your eye?"
---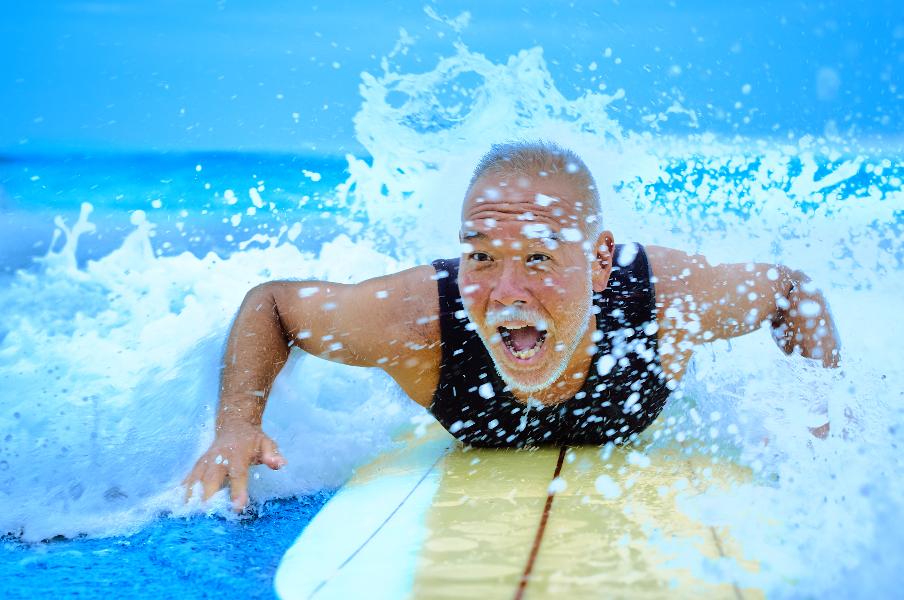 ---
Seemingly glad that I asked he proudly said, "Well you know how I have really been into hats lately, I saw one that I really liked that said Gone Fishin ."
I didn't give it much thought and as we started back, I saw a cluster of typical looking amusement park shops on the left-hand side. As I veered toward them, he stopped me and said, "No, it's over there," and pointed to a rougher looking airbrush stand.
As we walked up, I was horrified to see how hideous the hat looked. It was not only made of cheap-looking material but had a blurry looking sunset painted on it along with the words that were barely legible.
But he saw something very different. He was so excited to show me the hat and asked, "Isn't that the best hat ever?" He was looking for both permission and confirmation to express himself.
I swallowed what I wanted to say and replied, "Wow… yes… that's a sharp-looking hat. Let's find out if it's a good deal," hoping the cost would deter him from buying and wearing this hat around the park for the remainder of the day.
We discovered that the hat was going to cost $22. $10 for the hat by itself and then another $12 for the so-called art. Knowing it was overpriced and that he hardly ever wears hats, I said to him, "It's definitely a cool hat, but it's pretty pricey. Are you sure you really want it?"   Without hesitation, he said, "Yes, I'm sure."
A few minutes later he put the crown upon his head and ran ahead to get in line for the next ride with joy in every step and feeling like a million bucks.
It's a cute story and one that is important for people nearing or recently staring retirement because it highlights something most people don't get from a traditional retirement plan or financial advisor. Permission to express yourself.
The problem with traditional retirement planning is that it puts a tight lid on expressive spending. It seems that every plan is calculated down to the very penny and stepping outside of those bounds will leave a person penniless and a burden on other people.
Don't get me wrong, managing your money once you retire is important but so is being "you" which includes finding ways to express yourself. I can honestly say that hat was a terrible investment. It wasn't worth $22, he will probably wear it a handful of times before it starts to fall apart, and all of that is assuming it doesn't fall off while he is on one of the rides.
If there is anything that people near or already in retirement need, it is the permission and confirmation that everything you spend money on doesn't have to make sense to your advisor, partner or parents for that matter. It's okay to spend some extra money on something that makes you feel like a million bucks.
I want to emphasize the importance of this because as a financial professional I see a lot of people become hesitant and even feel guilty about using their nest egg. People have been so programmed to save for retirement that once they get there, they fear using any of it. This shows up when people request one-time or out of the ordinary withdrawals from their accounts. Many times, the conversations starts with an, "I'm sorry," or "I hate to do it, but I need to withdraw some money."
I'm quick to reiterate, "This is your money and your life… and I fully support your withdrawal."  I'm not saying every 65 or 75-year-old needs my permission to use their money, but rather that it's time to start breaking the retirement mold that puts too much emphasis on money.
We need to focus on quality of life, personal experiences, and finding ways to express yourself, even if it doesn't fit into what other people think or like. It's not about them, but rather about "you" finding ways to feel like a million bucks.
After all, you can't thrive in retirement by following other people's likes and dislikes. You have to chart your own course, which begins by being open to the many things that may have caught your eye and making your way back to them.
This article was written by Robert Laura from Forbes and was legally licensed by AdvisorStream through the NewsCred publisher network.
© 2020 Forbes Media LLC. All Rights Reserved
This Forbes article was legally licensed through AdvisorStream.